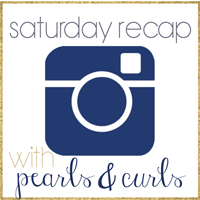 Time to catch everyone up on my Instagram shenanigans! I've got a lot of catching up to do so bear with me!
1)
Shameless selfie. Not really too much to add.
2)
I won $8.50 in the office pool for our NCAA tournament. Go me!
3)
Throwback. Duckface since 1989!
4)
Go Braves! |>/>|>/>|>/>|>/>|>/>|>
5)
Kimber kisses. I was so excited because that NEVER happens!
6)
This is more what Kimber is like normally.
7)
Wearing my lucky Braves jacket!
8)
Throwback to Rock City. I was getting cozy with those characters.
9)
Sleepy Kimber.
10)
Go Braves, again!
11)
Prom 2006. Still in love. :)
12)
I wore my hair down for the first time in a while and noticed how long it was getting. Whoa!
13)
Beautiful day at the pond!
14)
Random bruise on my middle finger. How does this even happen?
15)
My rookie t-ball card. I was adorable. I know. :)
Are you linking up with us? Follow along in real time by following me on Instagram! @tash_alot